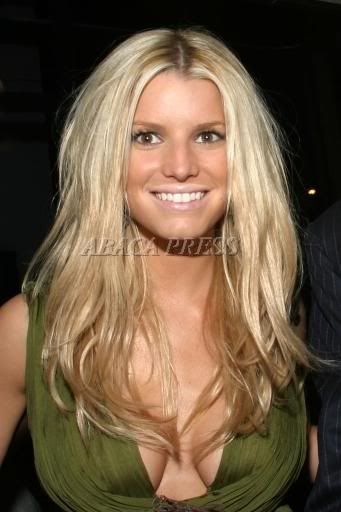 Now it is time for a fun little game called "What Is Happening In This Photo."
Jessica just gave a clown a blowjob.
She's back on the powdered sugar covered Krispie Kremes.
She confused the highlighting solution with frosting.
Her breasts are attempting to flee.
Nick punched her in the nose after she gave a clown a blowjob.
She asked her dad if white lipstick was a good idea, but he was too busy staring at her cavernous bosom to give a proper answer.